MAKE MEDIA MATTER
----
media art exhibition: MAKE.MEDIA.MATTER
-
NOVEMBER 1, 2018—DECEMBER 1, 2018
UB ART GALLERY @ UB CFA
OPENING RECEPTION NOVEMBER 1, 2018, 5–7PM
-
MAKE.MEDIA.MATTER is an exhibition of media art, presenting works ranging from video and media installations to web and machine learning. With a focus on the materiality of media, the participating artists have worked with video glitch, signal transmission, codes, magnetic storage, and information technology. Artists include Ph.D. candidates Maryam Muliaee, Scott Fitzgerald, Mani Mehrvarz, Kalpana Subramanian, Leonardo Aranda Brito, Anthony Yanick, and MFA candidate Annette Daniels Taylor in the Department of Media Study, University at Buffalo. This exhibition is curated by Mani Mehrvarz, organized by UB Art Galleries and supported by the Department of Media Study.
https://ubartgalleries.buffalo.edu/exhibitions/make-media-matter/
Nie Ja
"NOT I" group exhibition in Culture & Art Center "Dzyga" Gallery, Lviv, Ukraine.
March 2015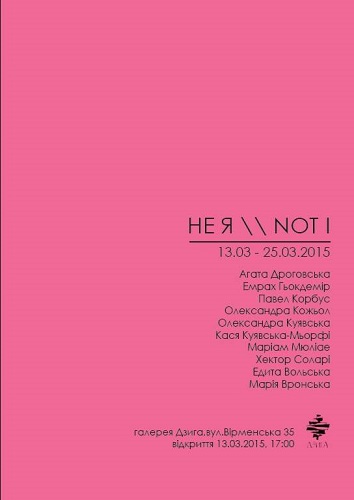 Granice
Boundaries: Transmission & Transmutation.
Group Exhibition at Centrum Sztuki Galeria EL, Elbag, Poland.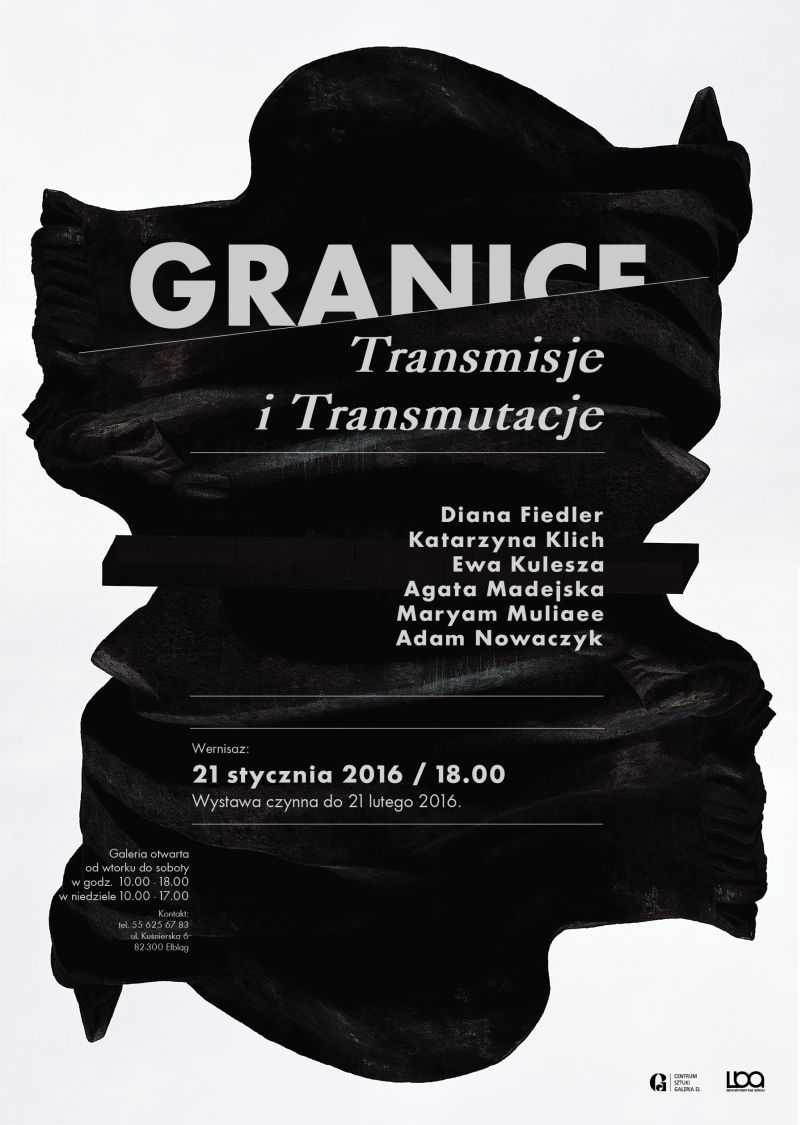 The limits of Art
upcoming exhibition in MBWA in Leszno, Poland.
Not I
BWA Contemporary Art Gallery, Katowice, Poland.
Exhibition opening: 7 september 2014, 6pm.
Arrival-Departure
Aula Gallery: University of Arts, Poznan, Poland.
opening 2 June - 6 June 2014, 10:00 am- 18:00pm.
Minimalism As A Crime Scene
22 March 2014 - 19 April 2014
CENTRUM KULTURY ZAMEK, Poznan, Poland.
The "Minimalism as a crime scene" is a result of a workshop organized by Dominik Lejman, for artists' visiting Verzegnis in a villa in the Italian Alps and in the home of the collector, Egidio Marzona, in Berlin. To see more click here.
Premiere of Lutoslawski
In memorial of Witold Lutoslawski : 19 & 20.06.2013 / 8.09.2013 at 19.00
Sala Wielka, Zamek Center, Poznan, Poland
to see more click here.
Hotel Insomnia
"Hotel Insomnia"
SATURDAY 18.05.2013 19.00-24.00
SUNDAY 19.05.2013 15.00-20.00
POZNAŃSKI BAZAR, Paderewski 7, Poznan / entrance from the Freedom Square.
to see more click here.
Unexposed
Group exhibition of forty young Iranian weman artisits: in Brussle, Athen, Warsaw and Tehran.
April - June 2013